LA CASCADA – REC0.13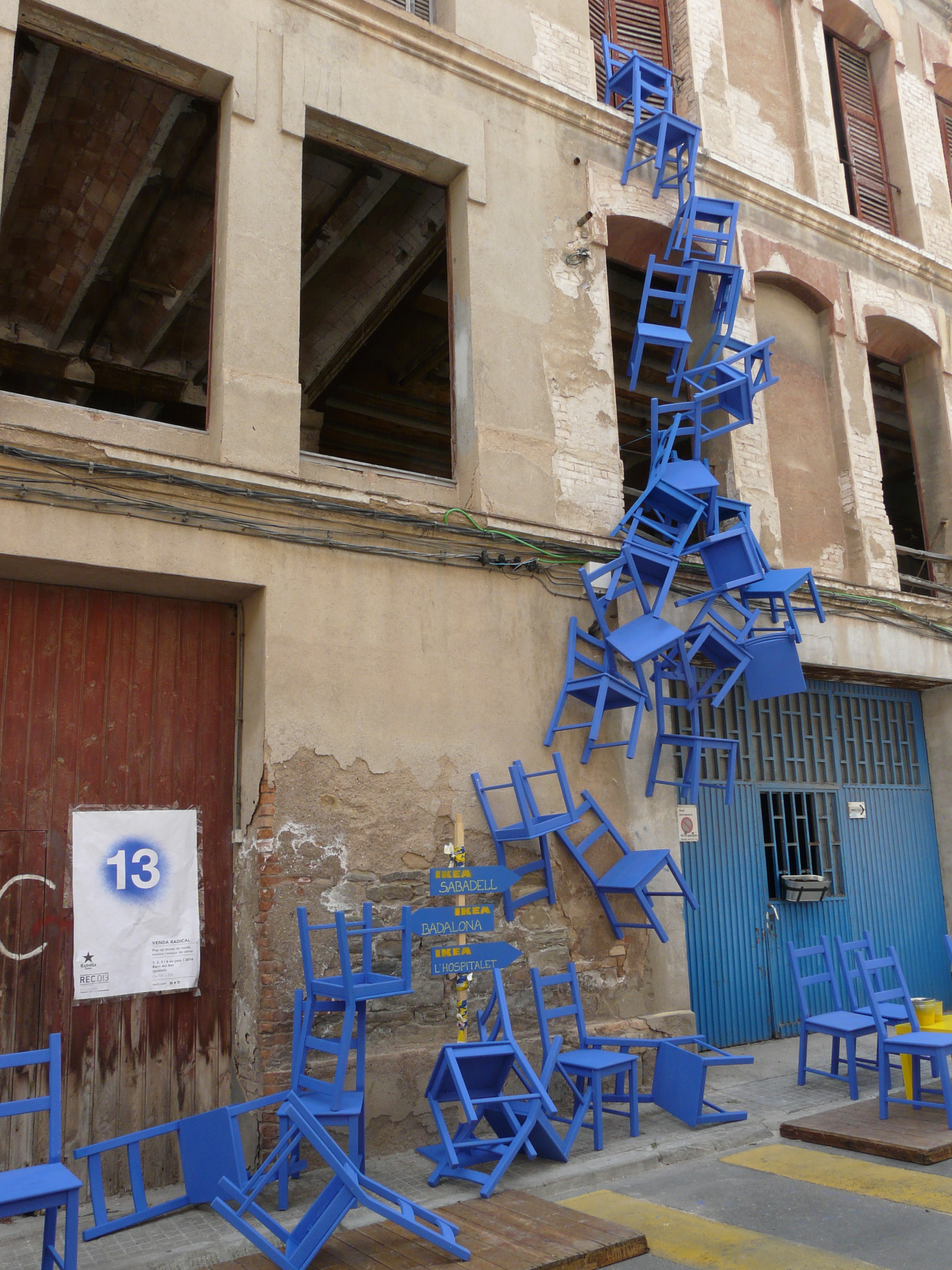 Brief.
Crear un espacio de IKEA dentro del marco de la feria semestral
REC
, en la ciudad de Igualada. Se trata de una feria dedicada a la venta de productos outlet de grandes marcas en un barrio de identidad marcadamente industrial, y es habitual el aprovechamiento de fábricas y espacios en desuso para ubicar cada una de las
pop-up stores
.
Objetivo.
Posicionamiento de marca. Promoción. Penetración en el mercado de la comarca de Anoia.
Solución.
Intervención radical en forma de cascada, formada por una de las sillas clásicas de IKEA en repetición y siempre pintada de azul. La cascada cae desde la segunda planta de uno de los edificios del barrio, abandonado, ganando así una presencia muy importante dentro de la calle y del marco de la feria. El color azul ayuda a focalizar la atención y a identificar la marca de forma rápida.
La intervención de IKEA en el
REC0.13
tuvo gran repercusión en los medios, especialmente Instagram, y en algunos periódicos como
La Vanguardia
.
– English version –
Brief.
To create an IKEA space within the framework of the half-yearly
REC
fair in the city of Igualada. It is a fair dedicated to the sale of outlet products of major brands in a neighborhood of markedly industrial identity, and it is usual to take advantage of factories and disused spaces to locate each of the pop-up stores.
Goal.
Brand positioning. Promotion. Penetration in the market of the region of Anoia.
Solution.
Radical intervention in the form of a waterfall, formed by one of the classic chairs of IKEA in repetition and always painted blue. The waterfall falls from the second floor of one of the buildings of the neighborhood, abandoned, gaining a very important presence inside the street and the frame of the fair. The blue color helps to focus attention and identify the brand quickly.
The intervention of IKEA in
REC0.13
had great repercussion in the media, especially Instagram, and in some newspapers like
La Vanguardia
.