MAKE ROOM FOR TRENDS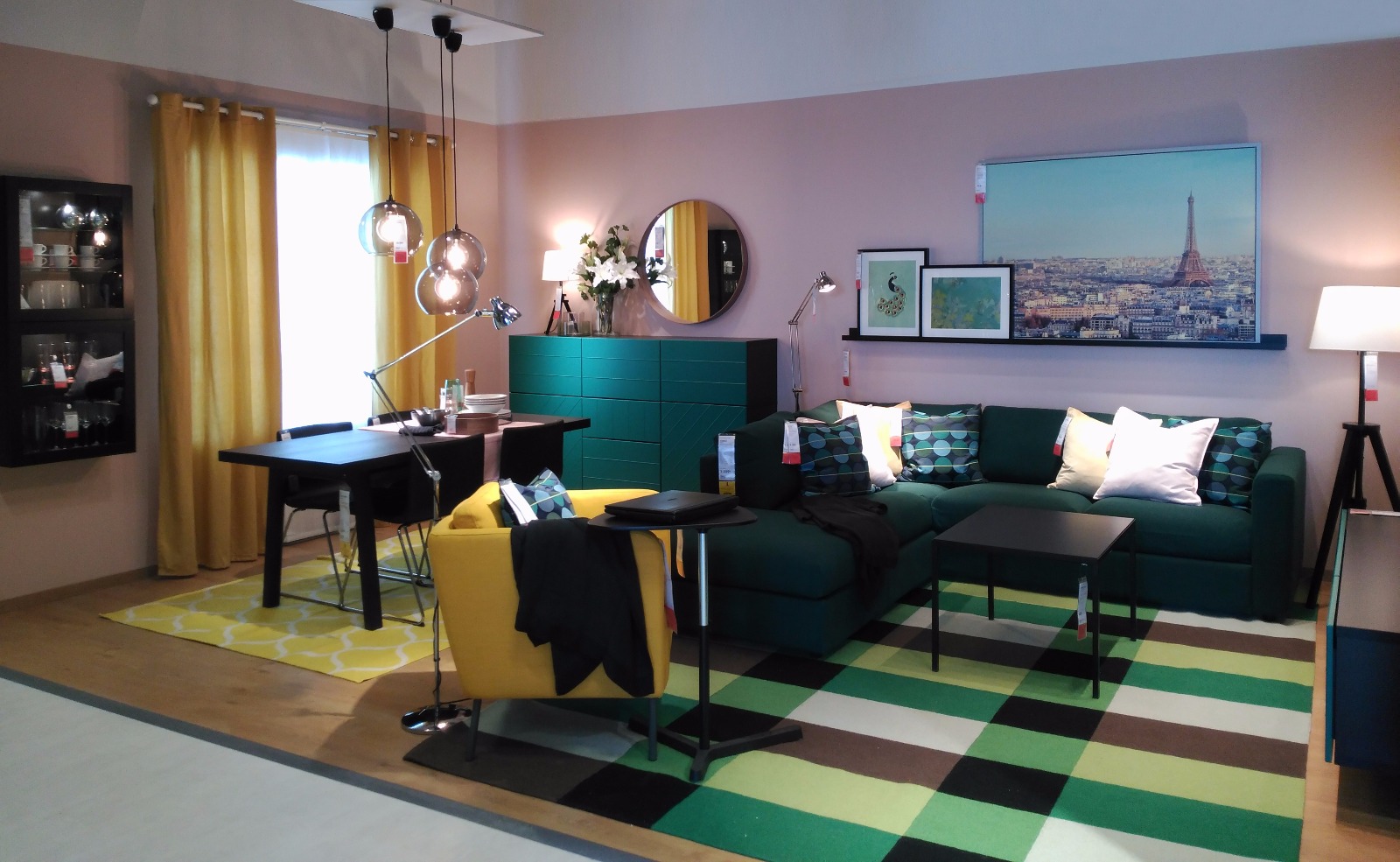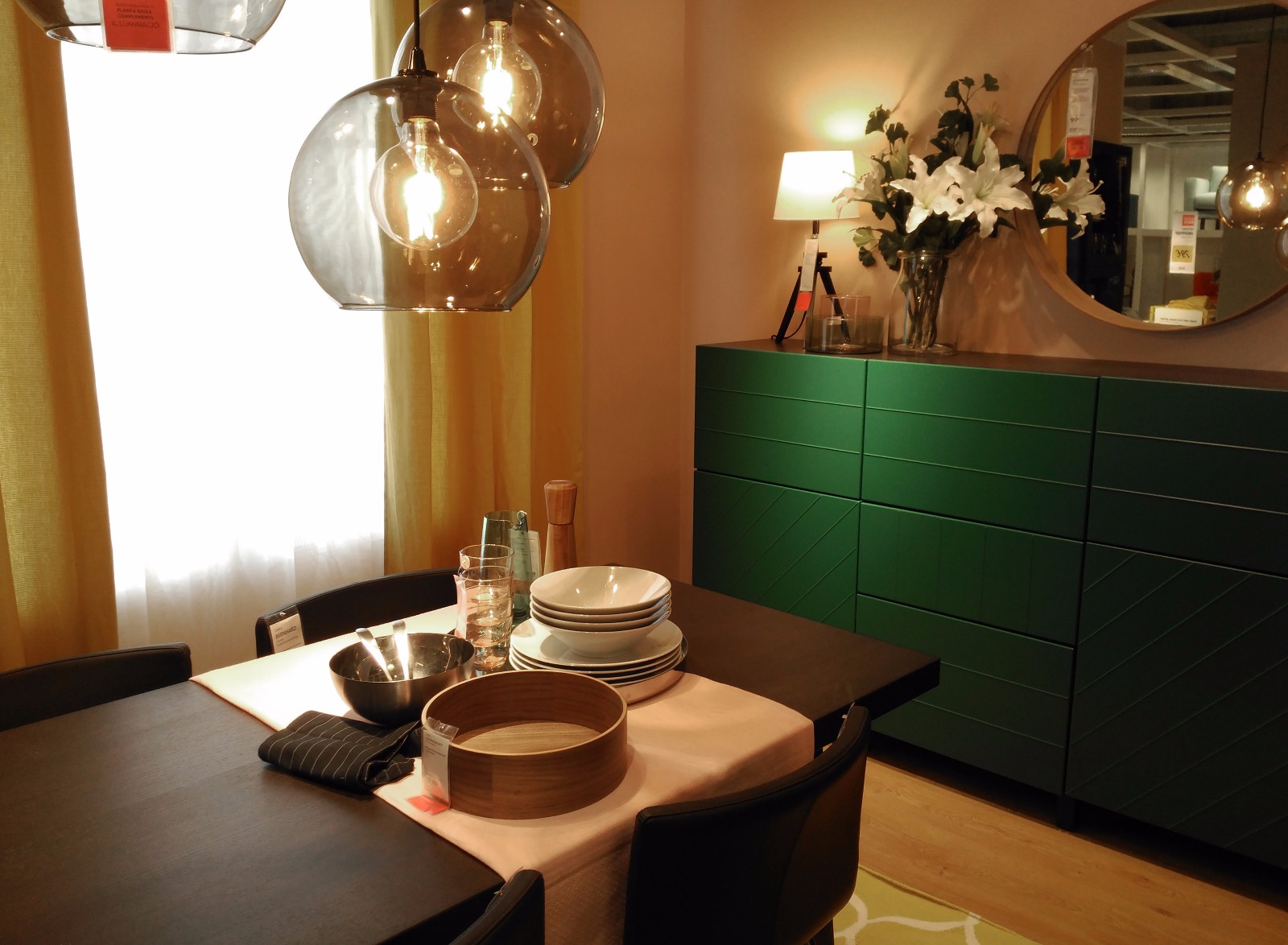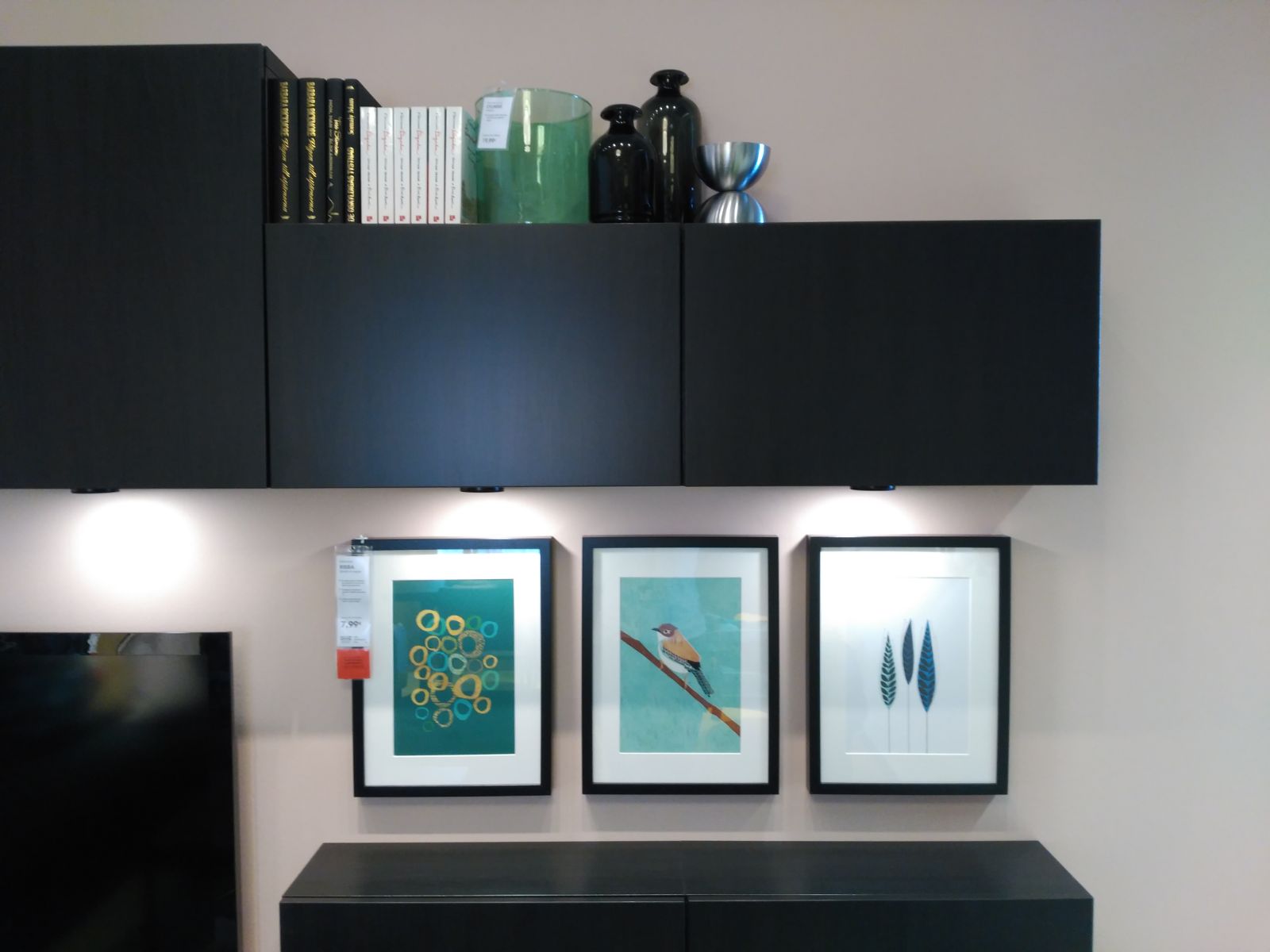 Brief.
Diseñar una nueva sala de estar dentro del proyecto de renovación del showroom 'Make room for life'. Se trata de un salón dirigido a una familia con hijos adolescentes y con unos ingresos medios, interesados en la moda, las tendencias y la tecnología.

Objetivo.
Presentar la nueva gama de IKEA, ligada a las actuales tendencias de decoración. Potenciar los nuevos colores del otoño, verdes y amarillos.

Solución.
La sala de estar se distribuye en dos zonas diferenciadas, ambas con un toque retro. Se utiliza el color rosado como base en la pintura, potenciando de esta manera los colores de la temporada y realzando aún más la tonalidad de verde. Las formas más rectas y modernas se mezclan con patrones y otras formas más orgánicas y redondeadas para dotar al espacio de suavidad. El sofá, uno de los grandes protagonistas, tiene una posición privilegiada y un tamaño adecuado para acoger a todos los miembros de la familia.

-English version-

Brief.
To design a new living room due to the renovation project of the shoowroom, 'Make room for life'. It is a room aimed at a family with teenage children and with a medium income, interested in fashion, trends and technology.

Goal.
To present the new range of IKEA, linked to the current decoration trends. Enhance the new colors of autumn, green and yellow.

Solution.
The living room is divided into two different areas, both with a retro touch. The pink color is used as a base in the painting, thus enhancing the colors of the season and even more the shade of green. The most straight and modern shapes are mixed with patterns and other more organic and rounded shapes to give the space softness. The sofa, one of the main protagonists, has a privileged position and an adequate size to accommodate all the members of the family.